Podcast: Play in new window | Download
Today's "Two on Tuesday" stories are from our "Uproar" show at Jimmy's No. 43 on November 18th, 2014.
Minna Zallman Proctor is an editor, essayist, and teaches in the Creative Writing Program at Fairleigh Dickinson University where she is the Editor of The Literary Review. Here, Minna contemplates the stories we tell about ourselves and to ourselves. Noah Diamond reads "Folie à Deux."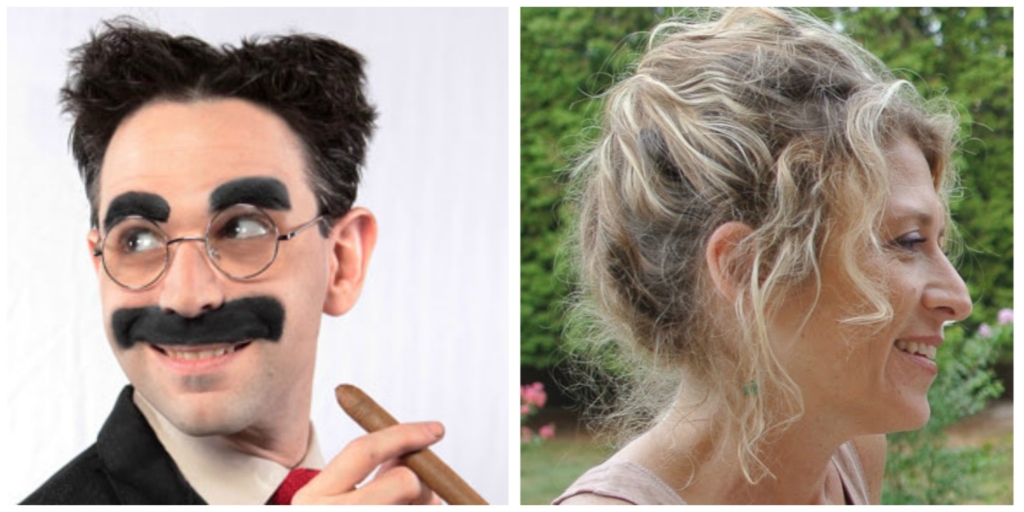 Noah Diamond spent years researching and adapting I'll Say She Is, the lost Marx Brothers musical 1924 and we can't wait to see him play Groucho Marx in the show's first revival at the Connelly Theatre. Playing May 28th-July 2nd, 2016. Visit illsaysheis.com for more info and tickets!
Noah shares a story about an earlier, equally impressive theatrical undertaking with his partner in life and art Amanda Sisk. Switching it up, here's Minna Zallman Proctor reading "Gabriel Santorum meets the NYPD."