Podcast: Play in new window | Download
Starting out the second half of our recent "No Vacancy" show at Jimmy's No. 43, Sydney Beveridge learned that the space between two college roommates is often more than the physical 12 feet separating their single beds.
Here's Liz Simons reading Sydney's story "Brochure Worthy."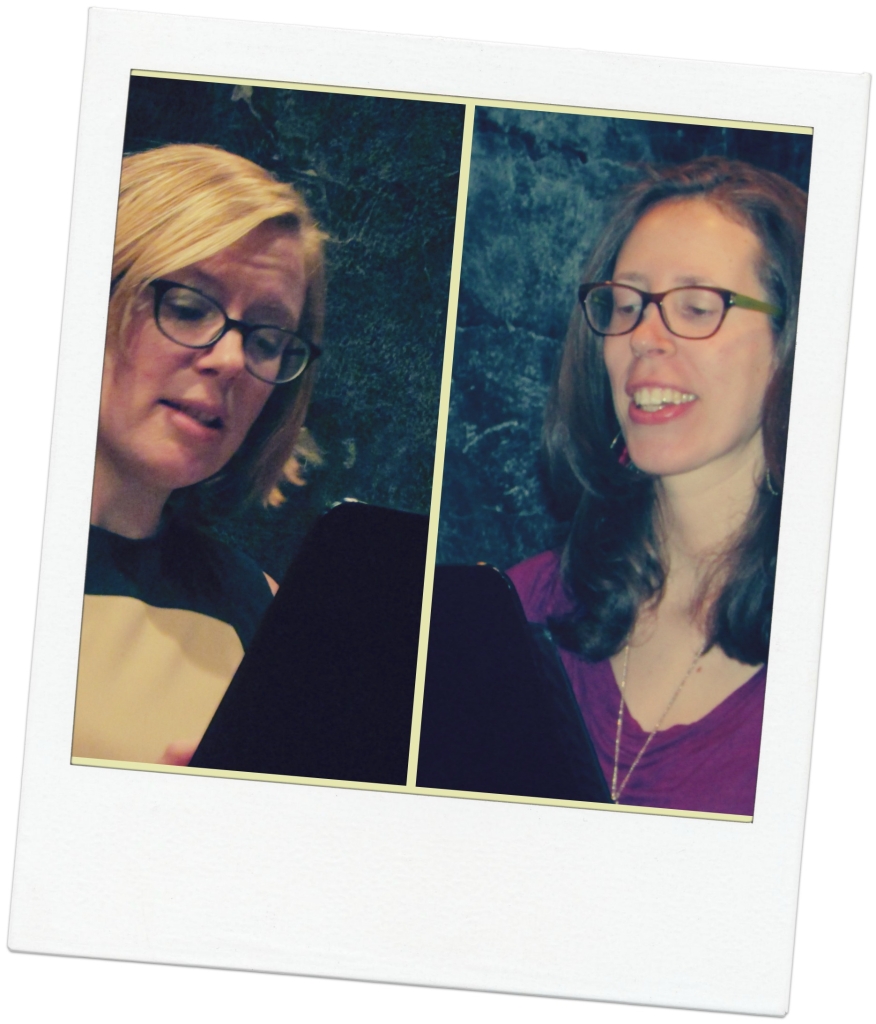 (pictured left to right Liz Simons and Sydney Beveridge)
Finally, the occasion of a 10 year college reunion creates some possibly unmeetable sex-pectations in Liz Simons' story "Not Great Expectations," read here by Sydney Beveridge.