Podcast: Play in new window | Download
Does the internet bring us together or keep us isolated? When you learn about the death of a loved one via Facebook, the answer isn't simple.
Flashing back to our second show, ironically themed "Firsts," Todd Faulkner reads "Confirmation: Or Mourning Becomes Electronic" written by our own Mike Dressel.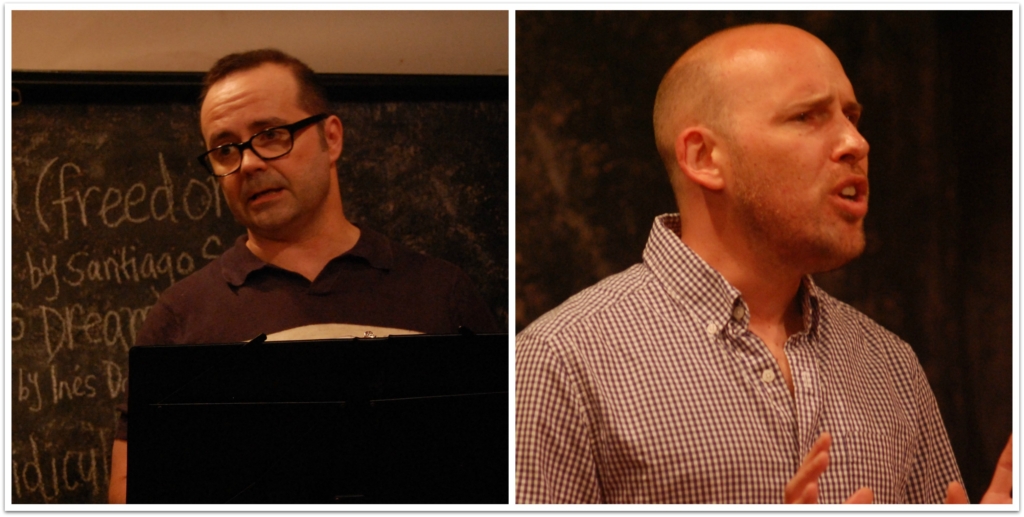 (pictured left to right: Todd Faulkner and Mike Dressel)
Switching up the stories, Todd Faulkner writes about a life-changing experience – leaving his extended childhood behind when his wife announces that she is pregnant.
If you hear a small child in the background of this recording… well, you can guess how the story ends. Read by Mike Dressel, here is "Pregnancy Panic and the New Voice."
While you're on the internet, check out Todd Faulkner's award-winning paranormal podcast, Uncanny County. This quirky, darkly comic, Southwestern-flavored anthology brings you a new paranormal audio play every month.