Podcast: Play in new window | Download
The first story in our second "Coming and Going" swap places us in a New England suburb during the COVID-19 pandemic. A woman leaves her city life and is thrust into the role of caretaker for her elderly parents where, much like the pandemic, there is no end in sight. Experiencing a role reversal with her stubborn father and carefree mother, our narrator comes face to face with her own fears, testing her faith and patience as she struggles to keep her loved ones safe.
"The Faith of Candy" was written by Nancy Agabian and is read for us here by Charlotte Marchant. Charlotte's reading was directed by Kelly Jean Fitzsimmons.
For this, our first virtual show, we asked each storyteller that if we, the listeners, wished to summon them directly to our room what three items might we place in a magic circle to do so. As you see and will hear, a wide variety of ingredients are needed to complete the spell.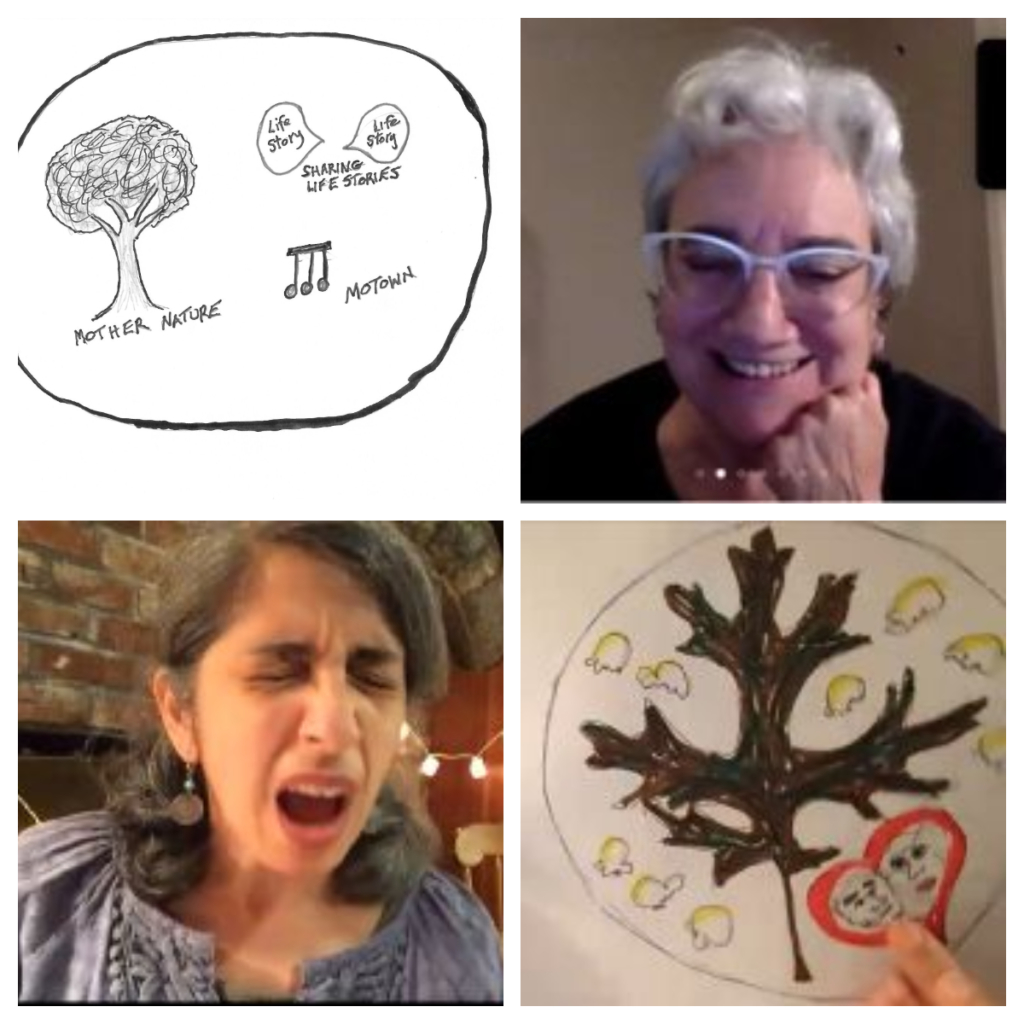 Top: Charlotte Marchant; Bottom: Nancy Agabian
Following the arrests of the riotous Weathermen after the Days of Rage in 1969, our second storyteller finds herself in prison, where reputations precede the inmates and communication is bangs, taps, and whispers through the ventilation system. Finding herself in a platonic relationship with a man named Cookie, the narrator grapples with her identity, the future of the revolution, and women's roles in both.
Written by Charlotte Marchant and read by Nancy Agabian, our second story is "Cookie." Nancy's reading was directed by Amanda Sisk.
No, YOU Tell It! "Coming & Going" was AN OFFICIAL 2020 BROOKLYN BOOK FESTIVAL EVENT and made possible (in part) by the Queens Council on the Arts with public funds from the New York City Department of Cultural Affairs in partnership with the City Council.
Subscribe with iTunes
Subscribe with PocketCast
Subscribe with RSS