Podcast: Play in new window | Download
Was she my first diva? What else fell out of my vagina along with my kid?  These kinds of questions are best tackled at a literary bar crawl. We were thrilled to be part of the Queens Book Festival's Q-boro Lit Crawl in Long Island City this past April as 10 of our alumni storytellers came back to trade true-life tales with a new partner in one long, loud, fun night.
Give a listen to Leg 2 with switched up stories from Mike Dressel and Ellie Dunn hosted by Erika Iverson. And come visit us this Sunday, Aug 7th, at the Queens Book Festival at Kaufman Astoria Studios! www.queensbookfestival.com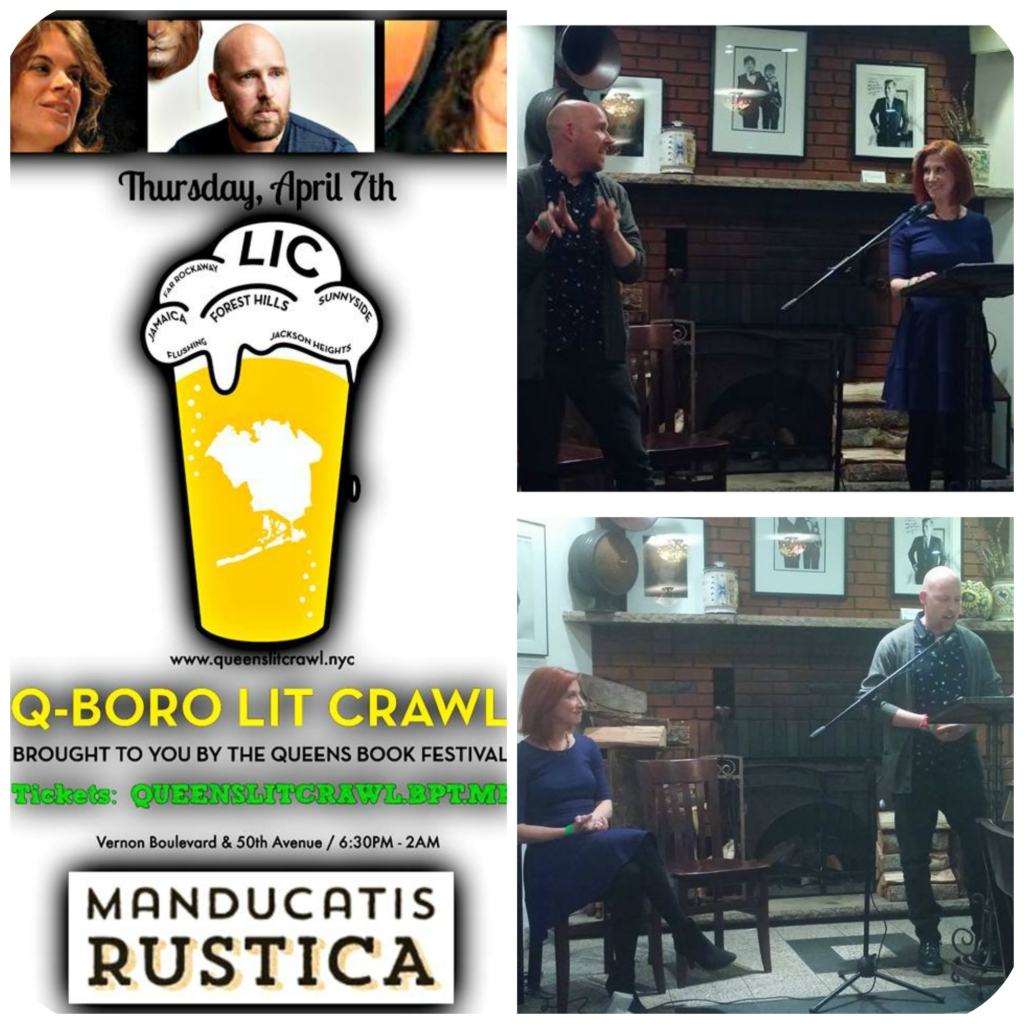 Stories:
"A German Word for That" written by Mike Dressel and performed by Ellie Dunn.
"Mom Friends" written by Ellie Dunn and performed by Mike Dressel.
Bios:
Mike Dressel is a writer and educator. His work has appeared in Litbreak, OCHO: A Journal of Queer Arts, Vol. 1 Brooklyn, Metazen, and Chelsea Station, among other places.
Ellie Dunn is one half of the hilarious comedy music duo Mel & El. Her latest co-creation, "The Mommy Show," features slightly inappropriate stories and songs, and can be seen in venues all over NYC and beyond. For more info, go to welcometothemommyshow.com. To see photos of her toddler, you'll have to stalk her on facebook.